Data transmission via the LoRaWAN® protocol is based on the following property of radio systems - communication range increase while transmission speed decrease.
LoRaWAN® network uses a «star» topology, where each device communicates directly with the gateway. Urban and regional networks are based on a «star-of-stars» topology.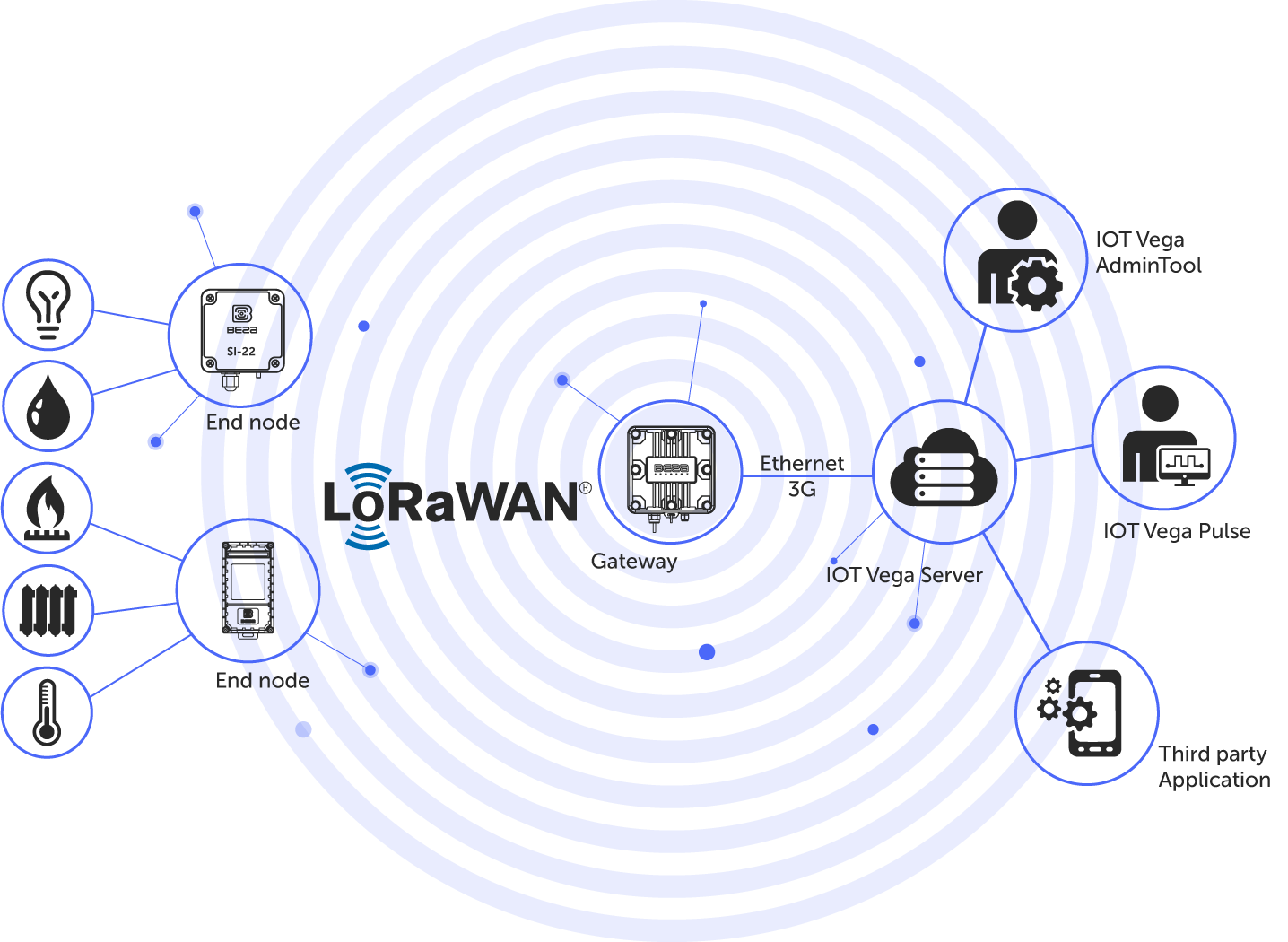 The device with the LoRaWAN® module transmits data via a wireless channel to a gateway. The gateway receives signals from all devices within effective range, digitizes and sends them to a remote server via available communication channel (e.g. Ethernet).
The data received by the server is used for displaying, analyzing, reporting and decision-making. The devices are controlled with communication feedback channels.
To transmit data via a wireless channel, an unlicensed frequency spectrum, permitted for free use in the network region is used (e.g. 864-865 MHz).