Solution for the automation of refrigeration unit is fully implemented based on gateways and end devices manufactured by Vega-Absolute. Our partner NEKTA has successfully implemented this solution using its own software product NEKTA Cloud.The reasons of this project are large financial losses in case of damage of the goods, the need for precise control of temperature conditions in the chambers of refrigeration units, the need to monitor the performance of refrigeration equipment, the lack of informing responsible personnel about loosely closed doors to the refrigeration chamber.
Main tasks of the project:
ensuring reliable control of temperature regimes;
reducing the influence of the human factor;
increasing responsiveness in emergency situations (lack of power at the refrigerator, etc.).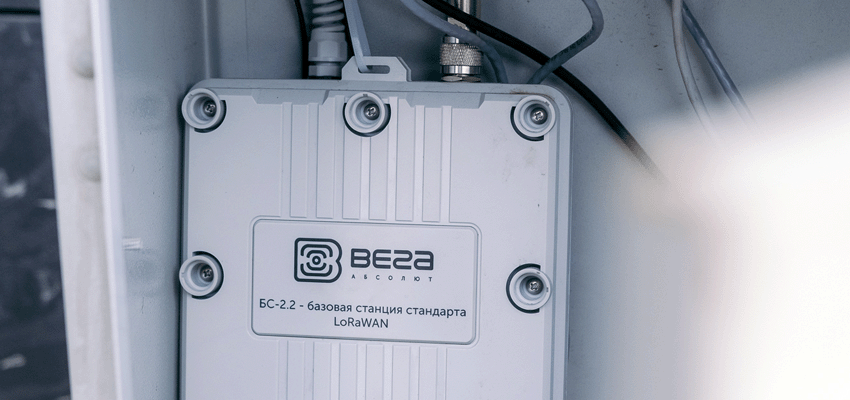 The result of the implementation of such solution was an increase in the efficiency of monitoring, a decrease in losses due to damage to goods and, as a result, an increase in business profitability.
Additional automation helped to achieve the following results:
reduced chance of product damage;
possibility of timely preventive maintenance;
saving resources;
compliance with requirements.
The remote temperature control monitoring system consists of five components - wireless temperature sensors
Vega TD-11
, wireless door and window sensors
Vega Smart-MC0101
, wireless pulse counters
Vega SI-11
, gateway
Vega BS-2.2
and software package NEKTA. The service life of wireless door & window / temperature sensors and pulse counters is more than 5 years. The sensors record temperature values every 5 minutes (depending on the configuration) or provide an instant notification if the temperature parameter is out of range. The door and window sensor communicates every 5 minutes (depending on the settings) or provides an instant notification when the contacts open or close. All statistical data is sent to the gateway, which transmits the information to a central database via a local network or the Internet. One gateway can serve up to 10,000 sensors within a radius of ~5 km (in restrained urban conditions) and ~15 km (within line of sight).
With NEKTA Cloud, you can explore different statistical reports from each sensor or different groups of sensors. Each temperature sensor has individual minimum and maximum allowable temperature settings. For ease of use, all sensors are shown on an interactive map. Notification settings are individual for each user. There is an option to customize notification settings for each user and choose what type of alerts they should receive.
Full description of the solution and actual realization by our partners
under the link
.