Our partner AirBit OOO successfully implemented a project to deploy a LoRaWAN
®
local network for the Cherepovets Metallurgical Plant (Severstal PAO) using equipment manufactured by Vega-Absolut OOO.
The main objectives of the project were:
Deployment of a private LoRaWAN® network in the enterprise;
Providing the best coverage with the lowest equipment cost;
Enable authorization through Active Directory;
Providing integration with the Oracle database and other software used in the enterprise;
Training of personnel to work with software and equipment.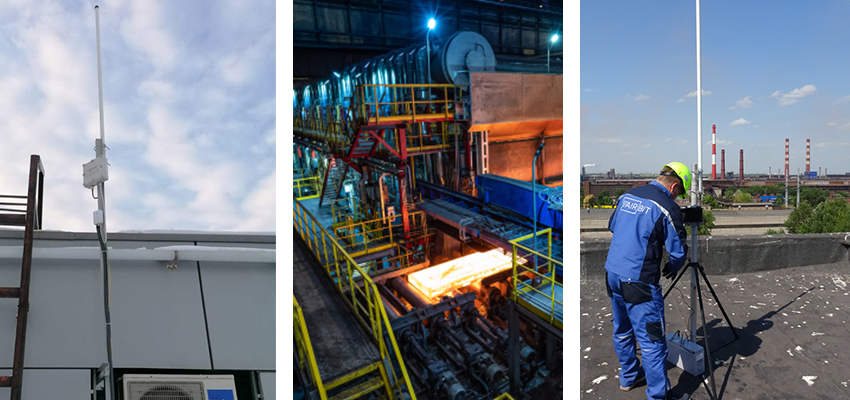 To cover the plant area of 29 km
2
, 7 base stations of our production were required. After the base stations were installed, the theoretical calculations were confirmed by full-scale tests. As part of the tests, the territory of the enterprise was investigated using the LoRaWAN
®
network tester, which allows you to determine the number of visible base stations and the signal level from each of them at the point under study. Before mounting the terminal devices, it is recommended to check the installation site using such a tester.
Project results:
Cherepovets Iron and Steel Works has a fully autonomous data collection system, including a private network LoRaWAN® and software for its maintenance;
Automatic data collection system meets corporate security standards;
The software is integrated into the existing IT infrastructure of the enterprise;
Trained personnel independently maintain and maintain the system.
Full description of the solution and actual realization by our partners under the link.